Artic Chill Towels
The Arctic Chill Towel is a cooling/sport towel that uses evaporative cooling to help you feel cooler as temperatures rise. Simply wet the towel, wring it out, give it a shake and the Arctic Chill Towel feels cool. As long as it's wet, it's cool.
Colors available: Blue, Yellow, Pink and Seafoam Green.
Size: 17"x 25.5"
Towel Weight: 5.7oz
Price is $5.90 per packaged Chill Towel.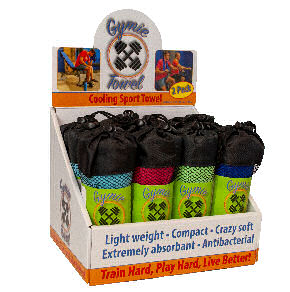 12 Pieces assorted in a colorful Display $5.00.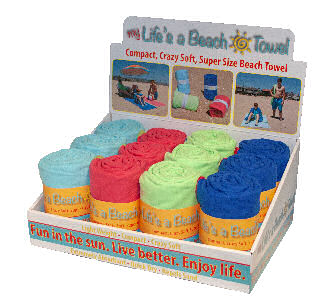 12 Piece Life's a Beach Towel Display $8.75